Recommended by Grounded.com as the closest thing to barefoot with minimal soling options..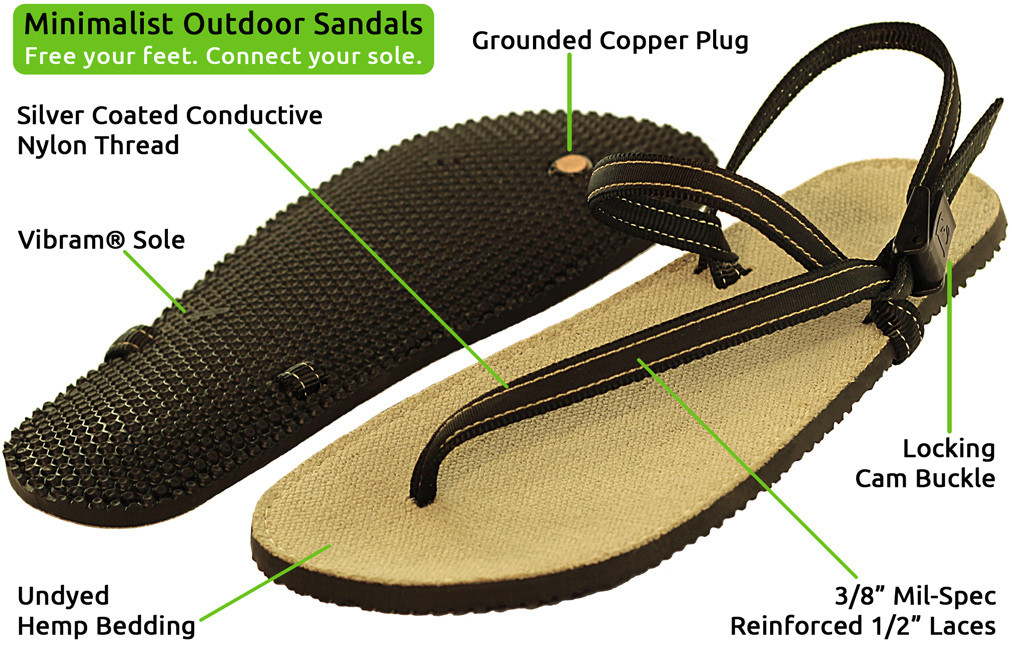 Grounding Technology Behind..

EARTHRUNNERS are manufactureD in Sonoma, California with adventure ready materials to create the best minimalist sandals.
EarthRUnners put Their Sandals to the test allowing THEM to stand behind THEIR design 100% while Adventuring from the Santa Cruz Mountains to the Sierras.

Earth Runners create minimalist outdoor sandals that offer the closest thing to going barefoot. They are inspired by the huarache running sandals of the world renowned long distance runners known as the Tarahumara natives of NorthWestern Mexico. Barefoot protection such as provided by Huarache sandals increases the range one in is able to cover, while maintaining proprioceptive acuity. The minimal and timeless huarache sandal design undoubtedly had a positive effect on successful hunting and the proliferation of our ancestry. Earth Runners offer balanced protection and ground feel featuring our grounded conductive laces™ that mimic the primal experience of being barefoot. Honored to help preserve the ancient lifeway of living afoot while offering barefoot sovereignty to others looking to maintain their primal connection..
The Alpha features our conductive lacing system™ to keep you secure while leaving you free to flow through your environment effortlessly.
Being our thickest sandal model, this a great option for those who are new to minimalist footwear or looking to go the extra mile.
Made in Windsor, California
Have a specific question about Earth Runners grounding shoes? Call: 831-288-3045 !
Learn More About EARTH RUNNERS by watching these How-To-Videos!