Recommended by Grounded.com as the easiest and most practical meter for testing hazardous EMF's in your environment.

The Cornet meter can assist you iN locating and measuring WIFI, cell tower, cordless phone and cellular EMF's.

When using the right meter, you are then able to make positive changes to your environment once you know the precise location and intensity of any harmful electromagnetic frequencies.
Sometimes it's as simple as disconnecting a cordless phone, blocking WIFI coming through a wall, making a healthier decision when looking at a new home, or even changing a hotel room!
Budget Minded, Information Packed Simplicity
Cell towers | Smart meters | WiFi signal strength meter | Microwave ovens | Power lines | Transformers | Home appliances | Outlet Boxes | Paranormal
Featured EMF Protection products
The Acoustimeter is a user-friendly accurate RF measurement instrument which provides LED light and LCD text displaying peak, peak hold, and average levels of radio frequency electromagnetic fields, covering the spectrum from TETRA all the way up to and beyond the 5.6 GHz WiFi and WiMax frequencies.
EM2 Multi-Purpose Broadband EMF RF Electrosmog Meter, ELF out to Analog 18GHz
This delightful meter measures electric field from 50 Hz to 18 GHz!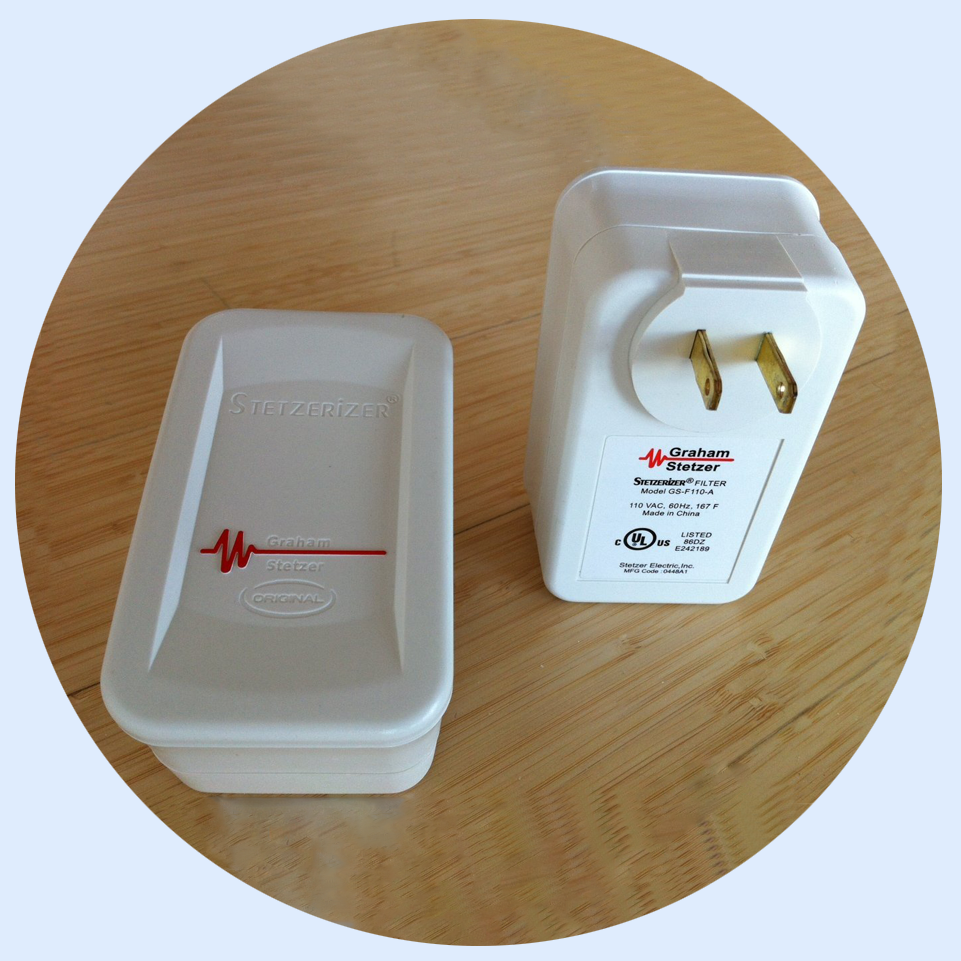 The STETZERiZER filter is designed to filter harmonics and other high frequency current (trash) from the electrical environment, thereby reducing the potential for leakage into the human environment from televisions, computers, variable frequency drives, energy-efficient lighting, etc.. Designed by Graham Stetzer.
Trifield EMF Meter Model TF2
The TriField Meter is the most economical combination of magnetic, electric, and analog radio/microwave detection in one package.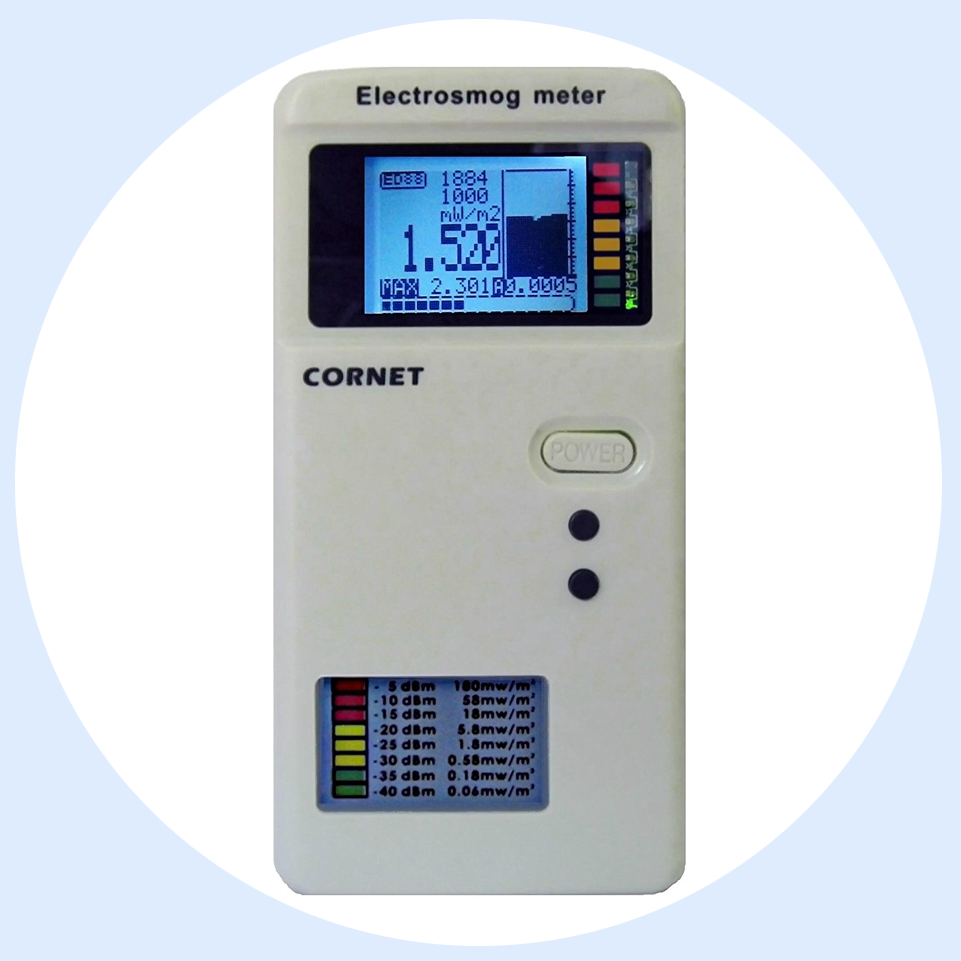 Three Devices in One
For low cost and versatility, you can't beat this device. It measures both types of low frequency EMF (electric and magnetic fields) plus high frequency radiowaves (microwaves). Covers a very wide frequency range with good sensitivity.
Need to measure the new 5.8 GHz phones, baby monitors, DECT phones, wireless routers, surveillance bugs or other frequencies up to 8 GHz?
Measure the Voltage Effects of EMF on Your Body!
Learn More About EMF Protection products by watching these How-To-Videos!